Click "New Tool" and choose "Custom" from the list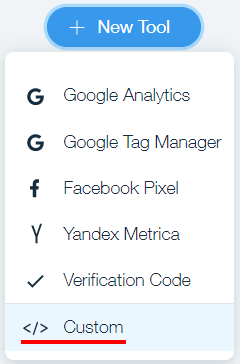 On "Add a New Tool" form paste the chat button code into "Paste the code snippet here" field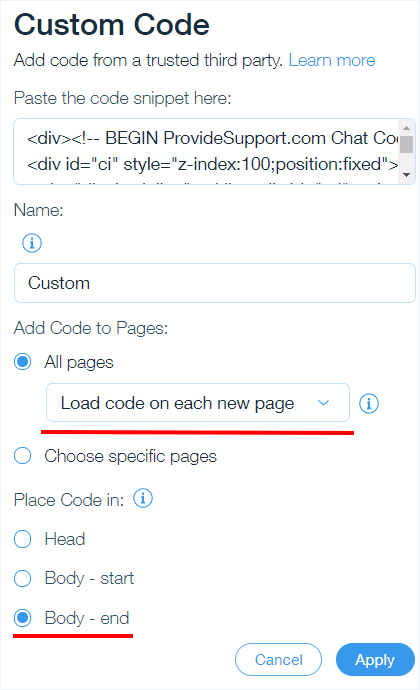 Choose pages you would like to display your chat button at. You can either display your chat button on all pages or select specific pages from the list.
If you wish to add the chat to all website pages, select "Load code on each new page" option, this way real time monitoring will work properly.
In the "Place code in" section choose "Body - end"
Apply and publish your changes.
Other available integrations