Provide Support Live Chat offers a comprehensive statistics tool. Besides detailed agent reporting, traffic statistics is available. Having valuable traffic details in one tool is very convenient. You can access the following details on your website:
Visited pages: all pages and page views; sorting is available for most and least frequently visited pages
Referrers: search engines and website URLs where your visitors came to your website from
Links to website pages where the online chat button was clicked, i.e. you will see the page URL and the number of pre-chat survey loads
Links to the pages where the offline chat button was clicked, i.e. you will see the page URL and the number of offline form loads.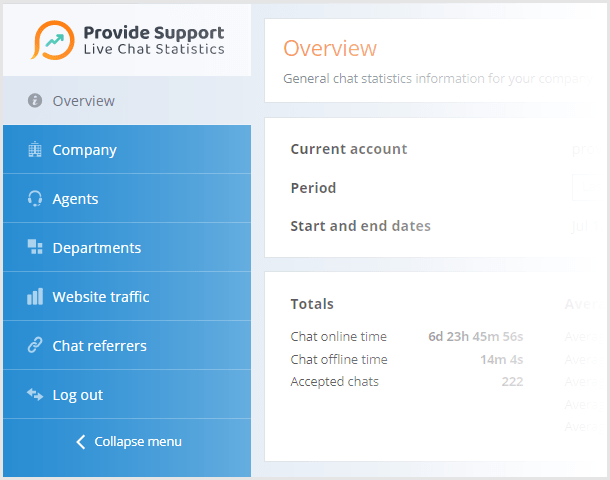 Why live chat traffic reports are important
By enabling statistics in your account you will start getting detailed information on your agents' performance and website traffic. However, you will get traffic information only if you use chat button code with javascript added to your website.
Live chat traffic reports help to solve the following issues:
User experience issues: you will see the pages where the chat button was most frequently clicked. Someone will think that the pages are just popular. However, there can be a different explanation – customers click the chat button there because they have issues with understanding and need to clarify this with your customer service. Taking this into account you can analyze your website content and improve it based on the questions your customers ask.
Advertising campaign success: by analyzing your referrer sources you will get information on where your customers come from. If you run advertising campaigns, publish paid posts on different sources, you will see here how successful they are and if the investment was worth the outcome.
Traffic statistics shows both useful information and allows you to compare the outcome from your advertising campaigns with the details shown in Google analytics or other analytics tools.