How to customize the survey
If you decide that you really need to use a pre-chat survey, keep it short and sweet. Every additional question will reduce the number of people who are willing to fill it out and start a chat. To customize the survey, follow these steps:
Log in to your account Control Panel at Provide Support website
Go to Account Settings -> Pre-chat Survey page
Click "Add New Field"
Specify the question, type, and whether it's mandatory or not
Click "Create"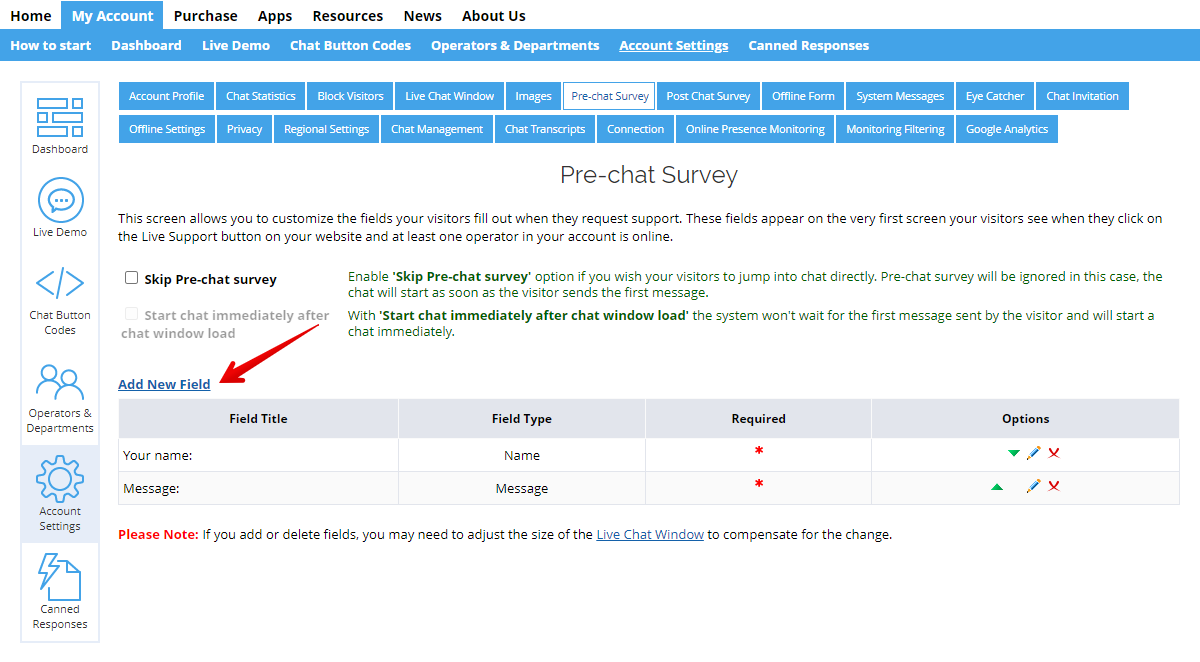 After making changes, make sure that the survey fits in the chat window without scrolling. You can edit the window size on the Account Settings -> Live Chat Window page.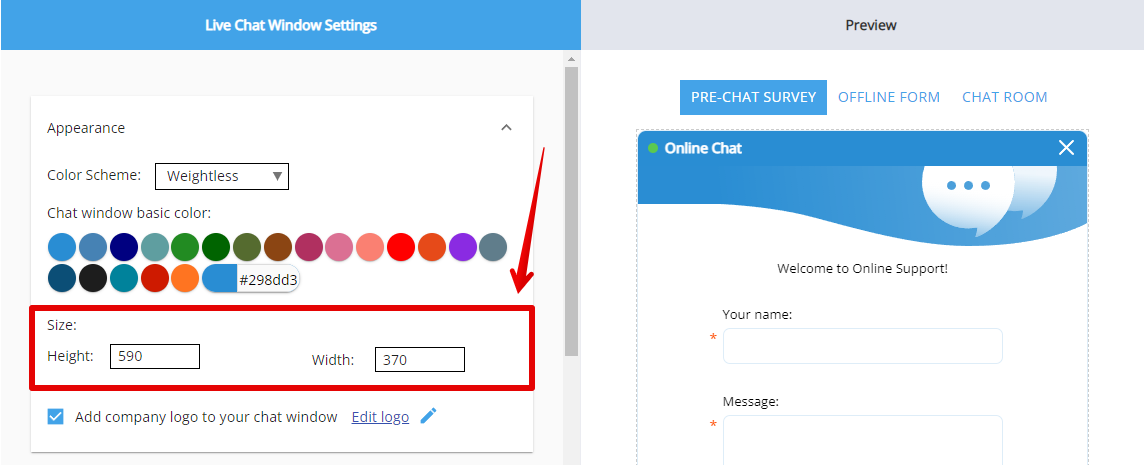 Finally, make sure that your support agents are actually reading the pre-chat survey. They should read it before starting the chat session, so they can personalize the conversation and show the customer that they understand the problem.
Pro tip: You can check how the pre-chat survey affects your chat click-through-rate, i.e. how many customers actually started a chat in comparison with the number of customers who clicked on your chat button and saw the pre-chat form. You can do it with the help of our Chat Statistics App. If you see that many customers are getting discouraged by your pre-chat survey from actually starting a chat, consider removing it at all.
In summary, a pre-chat survey can be helpful if you keep it short and your support reps actually use the information provided. But if you don't really need it, it might be better to skip it altogether.
Happy chatting!