Use the power of statistics
In Provide Support Stats module, there are two separate sections dedicated to your website and chat traffic, giving you more insight into your visitors' behavior on all your websites. They are called Chat Referrers and Website Traffic.
The Chat Referrers section gathers all the data from the Called From fields described previously. Here you see how many chats and offline messages were initiated by your customers from each page. You can sort the data by URL and by values, display it on charts, or export it in CSV format to analyze further.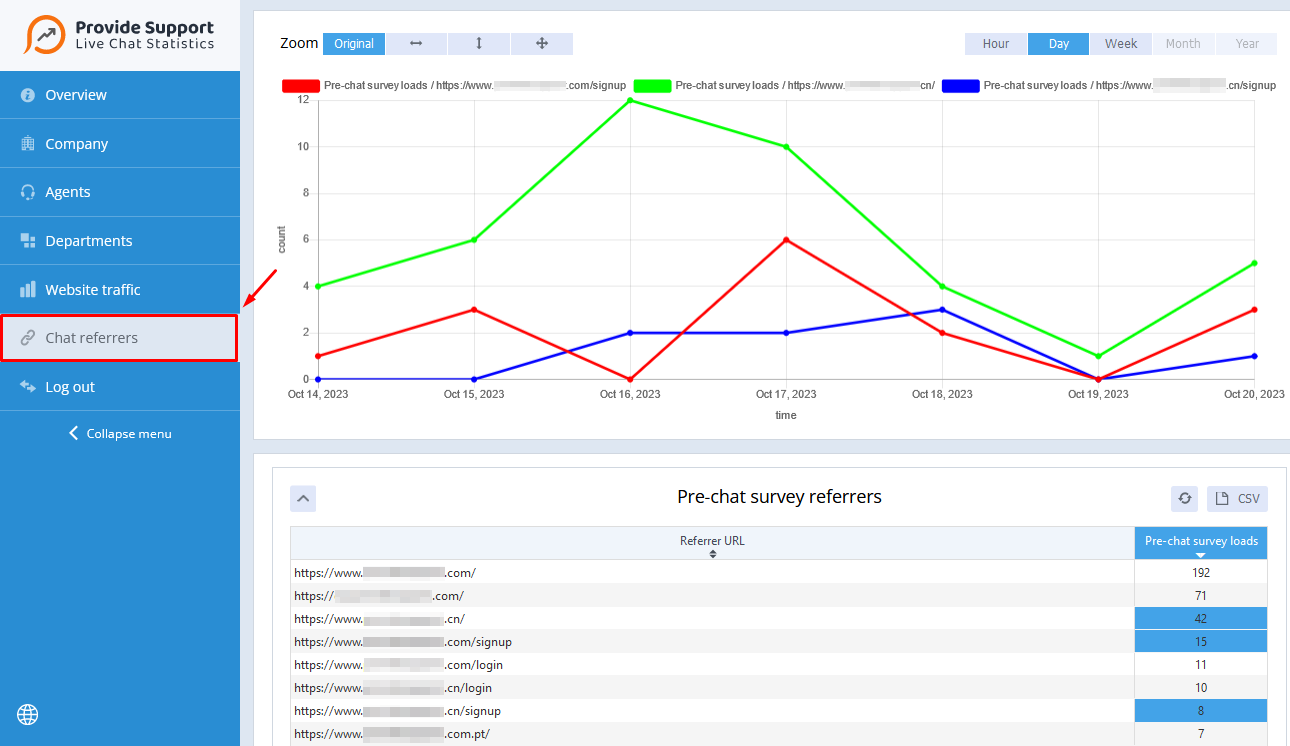 The Website Traffic section will show the number of pageviews on all your websites and also all your traffic referrers. A referrer in this section means a page which the visitor came to the website from. It can be a search engine, such as Google or Bing, or a different website that links to yours. Please note that sometimes the referrer field may be empty, so it will be displayed as Unknown, and sometimes it may show your own website. There is nothing we can do to make it more accurate, unfortunately, because our script just takes whatever referrer value is recorded and passed by the visitor's browser.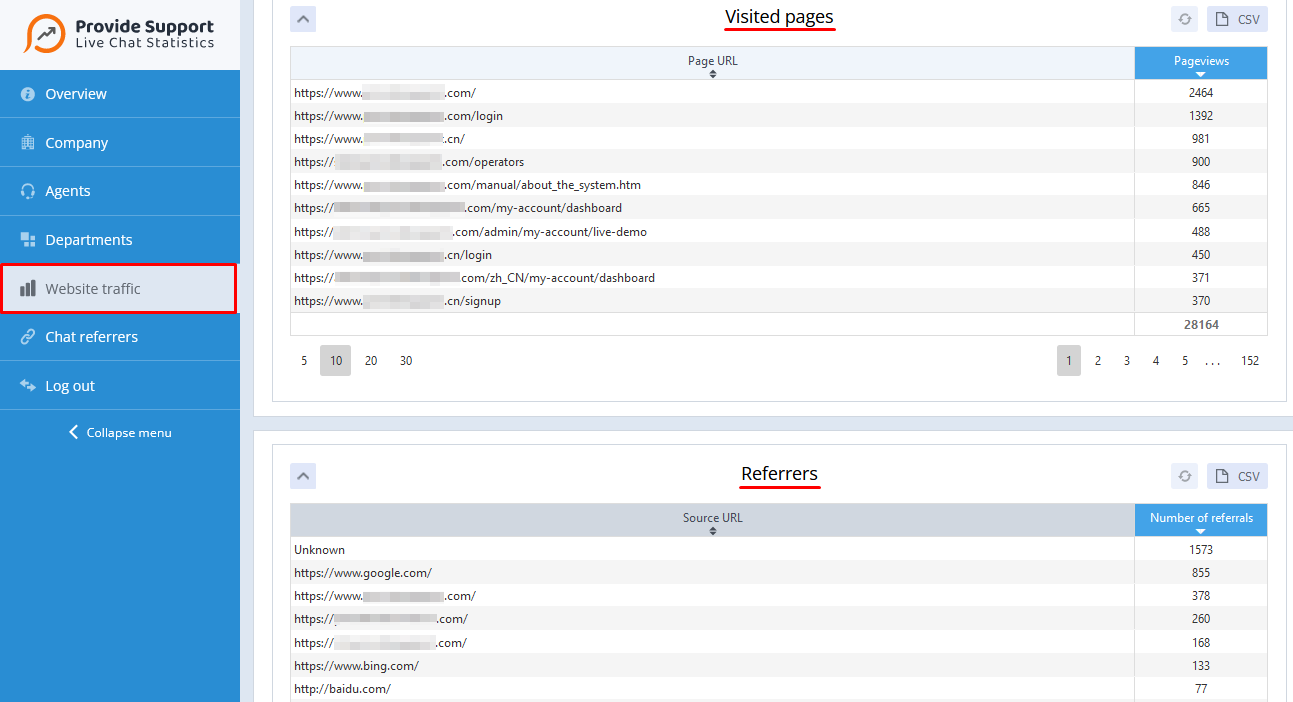 For more information about our Stats module and instructions on how to enable and use it, check our online user manual.