The first online live chat welcome message
To customize your first welcome message at the top of the pre-chat form, follow these simple steps:
Log in to your account on www.providesupport.com
Follow to the Account Settings -> System Messages page
Edit the first message named "Pre-Chat Survey Text"
Click Save at the bottom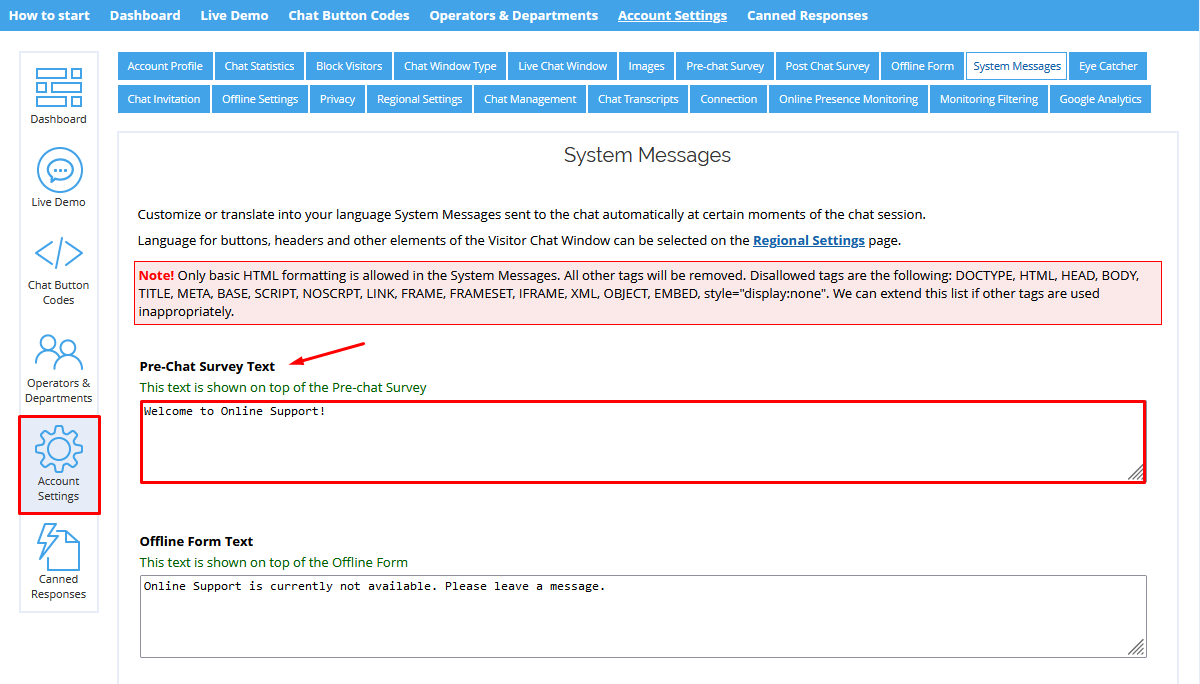 In this part of the live chat window, you can not only greet your customers, but also provide some important information, such as your working hours or links to your knowledge base or FAQ. You can format the messages using HTML and CSS, enabling you to style your text, create paragraphs, and add interactive elements such as clickable links or images. For example, here's how you can create a clickable link to your FAQ:
<a href=https://www.yourwebsite.com/faq target="_blank">Visit our FAQ page</a>
Including the target="_blank" parameter ensures that the link opens in a new tab, allowing your visitors to continue the chat in the current tab if they prefer to speak to a live person. We recommend including this parameter in all your links.
You can set up a similar message in the "Offline Form Text" box. It will be shown to your visitors when none of your support agents is online and will let your customers know how they can find the necessary information themselves or get in touch with you through alternative channels.