Receiving Chat Transcripts by Email
When this feature is enabled, our system sends chat transcripts to the specified emails immediately after each chat, with a possible delay of up to 5 minutes if you have post-chat survey enabled. This delay is necessary to make sure that your customer has enough time to fill the survey and its results are included in the corresponding chat transcript.
You can configure chat transcript delivery on 3 different levels – company level, department level and operator level.
At the company level, you can direct all company transcripts to a single email address or multiple emails at once. To set this up, follow to the Account Settings -> Chat Transcripts page in your account control panel. There you can also specify an additional email for missed chats, i.e. chat requests that haven't been accepted by anyone.
You can include up to 5 comma-separated emails in each field.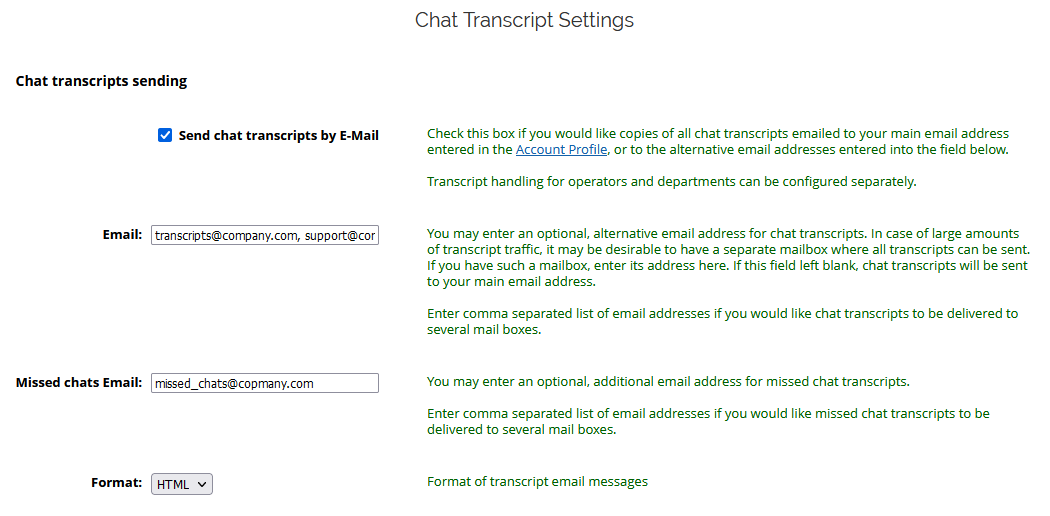 If you wish to organize it by department, each department can receive transcripts of their respective chats. To enable this functionality, navigate to the Operators and Departments page, specify the department email, and select the checkbox to send chat transcripts to that address.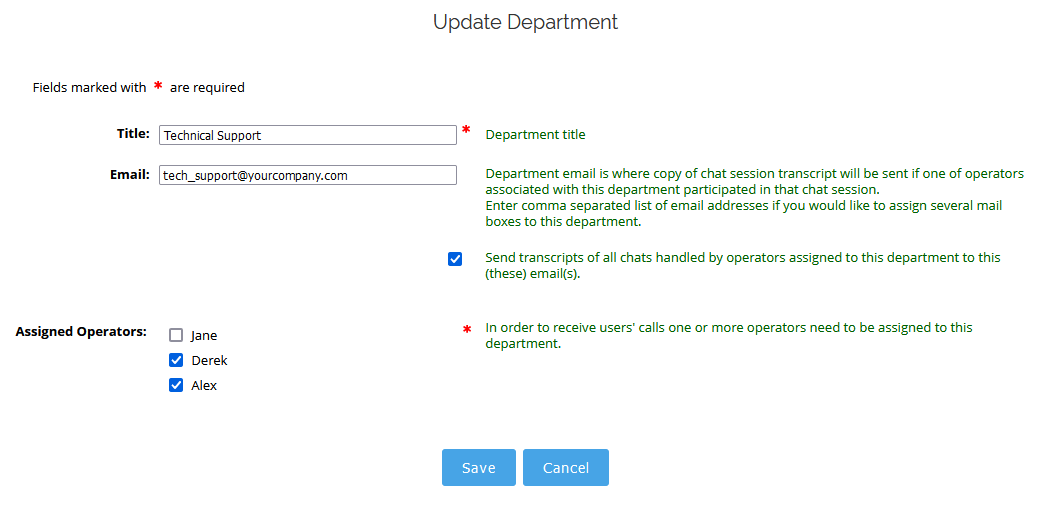 Additionally, each operator can receive their own chat transcripts at the email address specified in their operator profile. It can be set up in a similar way within the Operators and Departments section of your account control panel.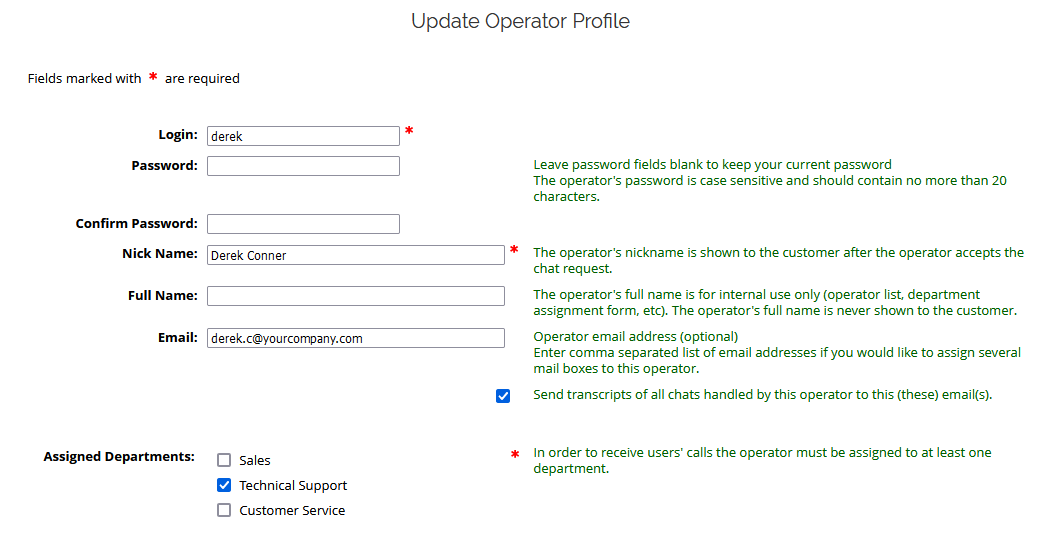 All three levels work independently, sending an additional copy of the chat transcript to the specified account, department and operator emails. It means that if you enter the same email address at the account, department and operator levels, you will receive 3 copies of each chat transcript. To avoid this, while still using the same email address when needed, simply uncheck the boxes for receiving chat transcripts in the department and operator profiles. If you leave it checked at the account level, you will still receive one copy of each transcript for the entire account.