Eye Catcher: a softer alternative to invitation
Eye catcher is a tiny bubble with your own text that pops up above your chat button. It's a subtle way to invite your customer to chat with you, without being too intrusive or annoying for your website visitors.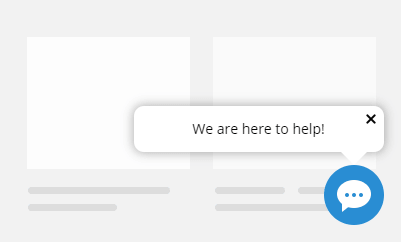 Unlike the standard chat invitation, eye catcher appears automatically after a specified period of time. To enable this feature for your account, follow to the Account Settings -> Eye Catcher page in your control panel. Here you will be able to set up your own greeting message, customize the appearance of your eye catcher, and specify when and how often it should be displayed to your visitors.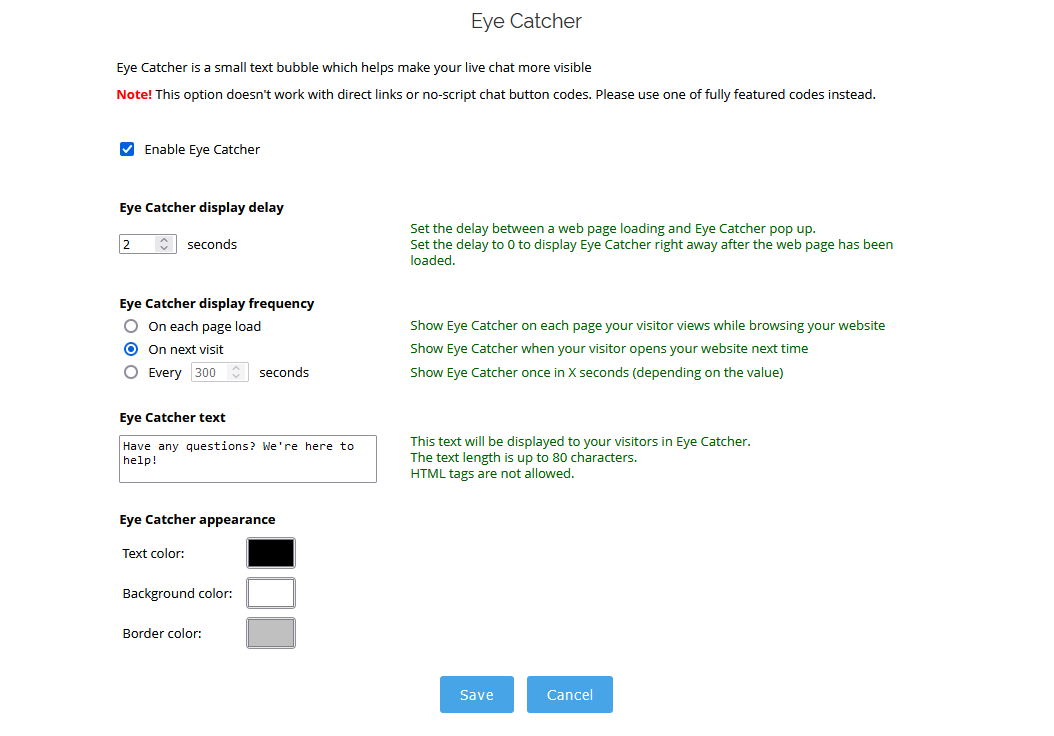 Both of these features are designed to help your customer service be more proactive, increase your user engagement, and potentially boost your sales. For maximum visibility and engagement, send the standard proactive chat invitations to your website visitors. To grab your customers' attention in a less intrusive way, set up the eye catcher for your chat button. The choice is yours! Try them out today and see the difference for yourself!